view board member bio's below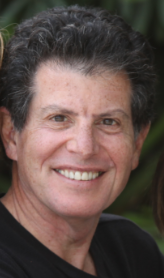 Steven Weinberg
president@mjcs.org
Steven Weinberg, our current President of MJCS, is the managing partner and co-founder of Holmes Weinberg, PC, a leading entertainment, technology, media, intellectual property and branding law firm based in Malibu.  Steven also is a business dispute mediator and consistently is acknowledged as a leading lawyer in peer elected publications, including Best Lawyers in America, Southern California Super Lawyers, World Trademark Report's WTR 1000 (the 1000 leading trademark lawyers in the world) and The International Who's Who of Business Lawyers and Trademark Lawyers.  He also is very active in assisting not for profits in Southern California, including being on the Boards of and providing pro bono legal services to MJCS, the Malibu Film Society, and the Malibu Community Labor Exchange, and in 2014 was awarded the Malibu Times Business Leader "Dolphin Award" in recognition of his contributions.  His life partner Dana (of 33 years) is an active member of the MJCS Sisterhood, and the Weinbergs are regular sponsors of MJCS events, having become MJCS members soon after moving to Malibu in 2004.  Their daughter Rae, who frequently volunteered and celebrated her bat mitzvah at MJCS, is a sophomore in college.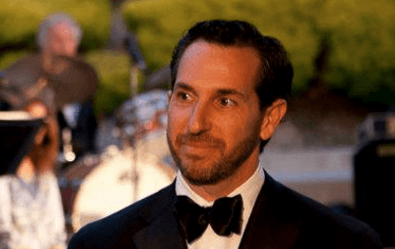 Alex Fragen
Alex Fragen, our immediate past-president, is a television distribution executive and new media industry business consultant with over 20 years of experience in the entertainment industry. Mr. Fragen currently runs an entertainment and technology consulting practice, Question Media Group, consultancy serving a diverse group of clients including private equity investors, television networks, content creators and technology companies. Alex has been on the board since 2011.
Joey Borress
Joey Borress, is originally from NYC and moved to Malibu in 2013 to enjoy the California lifestyle with wife Gisselle, daughter Rylan and son Levi.  A licensed electrical contractor with his business Tri Star Electric in LA and NYC servicing major corporations, hedge funds, high end retail and custom homes.  Joey has been in the construction industry for over 23 years.  Passions are surfing, family time and being apart of the Malibu Jewish community.  This is Joey's first year on the Board.
Monica DeMoulin
Monica DeMoulin and her family moved to Malibu in 2013, and they were immediately drawn to the vibrant and diverse energy that is the MJC&S community.  After a 10 year career working in advertising in NY and LA, Monica's focus shifted to raising her family in La Canada Flintridge, where she was recognized for her superior organizational and creative skills leading efforts for the La Canada School District Art Docent program and as a Board member for the La Canada Flintridge Educational Foundation. Since moving to Malibu, Monica has served on the Board of The Shark Fund and as a Madricha for the Jewish Women's Renaissance Project (JWRP) 2015 Moms' trip to Israel.  In addition to her work with the MJC&S Board, she is an active fundraiser for The Jewish Women's Initiative.  Proving it's a small world, her children, Olivia and Ethan, were trained for their B'nai Mitzvah by Cantor Marcelo's sister, Mariana, at Temple Sinai of Glendale.  Along with her husband Chris, she loves life in Malibu and being part of the MJC&S family.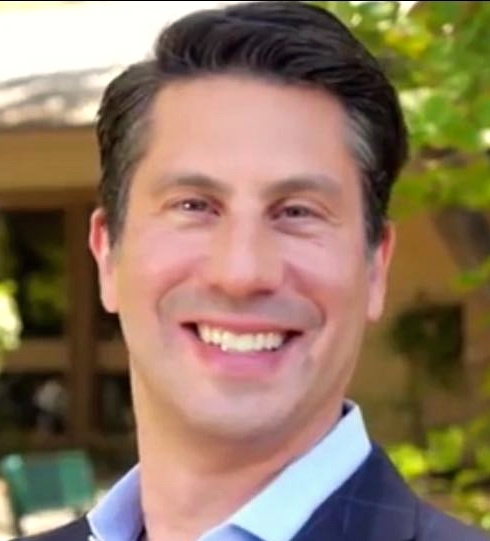 Jonathan Goldstein
Jonathan Goldstein, a Los Angeles native, is a digital video and television broadcasting executive. Earlier, he was a strategy consultant to media companies at Booz Allen. He began his career at The Walt Disney Company. Jonathan earned his undergraduate and MBA degrees at Wharton. He lives in Calabasas with Albert and their two dogs Dino and Dora, who are studying with the Cantor for their "Bark" Mitzvot.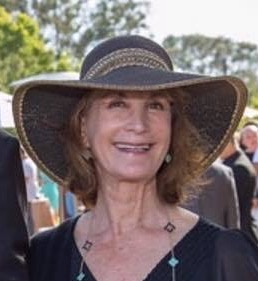 Lori Gray
Lori Lerner Gray and husband Larry have been MJC&S members for 30 years. Lori, who holds a degree in Communications & Public Policy from UC Berkeley, became the youngest (and only female) News Director in the Bay Area in the early 70's. She went on to a successful radio career in Los Angeles and was a familiar voice (Lori Lerner) at numerous stations including KIIS FM, KHJ &, KRTH 101 where she also served as News Director. Her scores of regional and national awards include 6 Golden Mikes from the Radio &TV News Directors Association. In the late 80's Lori founded Radio Links Hollywood, Inc. which became a programming tool in the industry for the next 25 years. Lori produced/voiced 'behind-the-scene' featurettes, interviewing Hollywood's top celebrities for her nationwide show. Lori was also the voice of "Movie News" for The Walt Disney Company for over a decade and an active member of SAG/AFTRA for over 40 years. Lori (who retired 4 years ago) can be heard in the evenings on KBUU/Malibu. She has played a very active role at MJCS and currently heads up Sisterhood.  Her 3 children (Scott Wells, Rachel & Rebecca Gray) were all Bar/Bat Mitzvahed @MJCS. Lori enjoys hiking, yoga, surfing and horseback riding with cowboy Larry.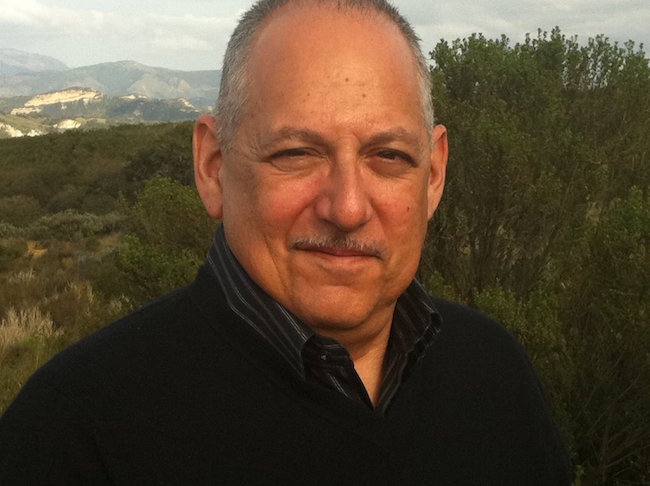 George Greenberg
George Greenberg co-chairs the MJC&S Building Committee.  He has served on the MJC&S Board for many years including as its President for 15 years.  He and his wife, Victoria Scott Greenberg, have been active members of MJC&S since 1988.  George has been an executive and entrepreneur in the media and television industry for over 30 years.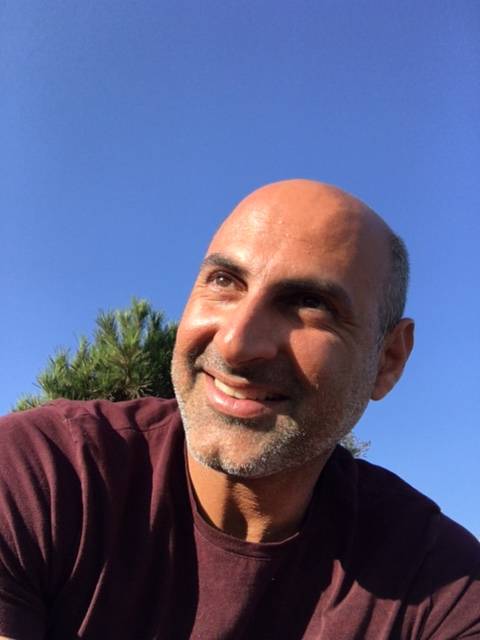 Michael Hakim
Michael Hakim and his wife Sophiah have been embraced by the Malibu Jewish center & synagogue. Raising two beautiful daughters, Skyler and Lexington, within this unique community has offered so much that one could not find elsewhere. The energy, strength, leadership and close-knit community open to all is beyond expectations. Michael is a real estate investor and developer who is committed to enjoying life to the fullest through active sports, travel documentaries or participating in Saturday Torah study. Who ever said life in Malibu was easy? It takes hard work and dedication to enjoy the splendors of life.
Susan Kushner
Susan Kushner owns and operates Custom Tours, Inc., DBA Kushner & Associates.  Kushner & Associates specializes in providing shuttle systems for city-wide conventions in the US and Canada.   Susan has a knack for logistics and is known for her efficiency and customer service philosophy.  She has been recognized within the hospitality industry as a leader in the design and execution of large-scale, temporary transportation systems.
Susan has been a member at MJCS member for more than 15 years and has been blessed to celebrate many life cycle events at MJCS including her wedding with Ian Cohen and a baby naming ceremony for twins; Ilana and Elizabeth.  Now the family is preparing for a Spring 2016 B'nai Mitzvah.  The entire family is thankful for the love and the support of our local Jewish community and clergy.   Outside of her professional life, Susan enjoys an active, outdoor life style and traveling.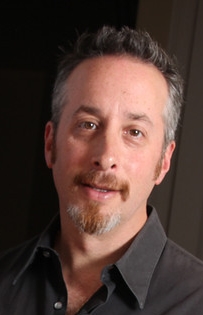 Larry Schwartz
Larry Schwartz is a A strategic, tactical and evangelical business professional with more than 25 years experience in media, entertainment, and technology, with a background in Fortune 500 companies (ESPN/Disney, General Electric), He has successfully launched startups, performed turnarounds, and grown business with a proven track record of adding to the top and bottom lines. Larry has been a panel speaker on such diverse topics as Semantic Web, the Future of Action Sports, IPTV, and Strategies Across Multiple Platforms, as well as a guest lecturer at UCLA's Anderson School and USC.  Prior to relocating to California (a result of 9/11), Larry was a mentor at GE's Scholarship Program, and a former fundraising chair for the Holiday Project in NYC. Larry, his wife Robyn and three children have been members of MJC&S since 2009.  Larry active in the MJCS Choir, and has even played the role of Esther in a Purimschpiel production. Their twin boys, Luc and AJ were B'nai Mitzvah at MJCS, and daughter Jordyn is next on the list.  The family is grateful for the community and family they have found in the Shul.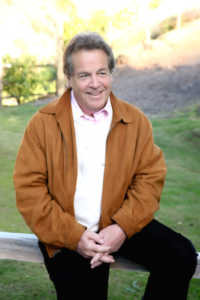 Ronald Semler (Ronnie)
For almost 50 years, Ronald Semler has been actively involved in many areas of business.  His experience and expertise has been in the areas of finance, marketing, management, manufacturing and distribution.  His focus has been worldwide and his companies and joint venture projects today deal with more than 36 countries throughout the world.  The specific areas of Mr. Semler's business activities have been involved in the fields of defense electronics and communications, ordnance systems, farming, wine production and wine distribution, trucking and transportation, telecom services, mining, family entertainment, construction, real estate development, and most recently, Pharma and BioTech.  Ronnie attended UCLA, the school of business administration for his undergraduate work and did his graduate studies in the area of specialization in real estate and finance at the University of Southern California.  Ronnie and Lisa, reside on The Saddlerock Ranch where they have raised nine children, Tami, Tabitha, Devin, Shane, Ashley, Dakota, Micah, Madison, and Ronit and five grandchildren.  It is a family, which is actively involved in numerous community programs with non-profit charitable organizations and devotes a substantial amount of time and resources to many very worthy causes.  They have been MJCS members for more than 10 years with Ronnie serving on the Board for 3 years.    His three (3) youngest children Micah, Madison and Ronit all attended Hebrew School at MJCS and were fortunate to have their Bar/Bat Mitzvahs with Rabbi Judith and Cantor Marcello.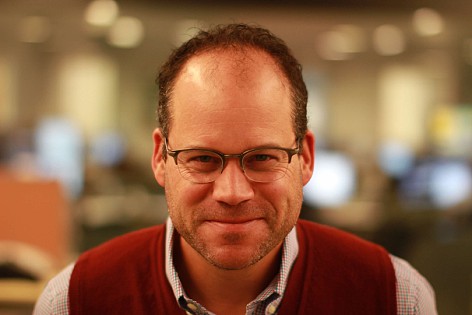 Adam Stern
Adam Stern has been working in investment finance for 25 years.  He also invests, produces and manages various entertainment businesses and manages a large library of films.  Adam lives with his wife Erika, four children, and two dogs in Malibu.
Karen Portugal York
Karen York has developed, administered and managed several successful business operations in the fields of health care services, marketing, advertising, executive recruitment, public relations and publishing.
Karen also consults with advertising and public relations agencies on operations, business development, and on new business presentations to health care organizations. As an author, and recognized expert in health care marketing and communications, she also serves as a consultant, lecturer, seminar leader, and facilitator.
Born in Minneapolis and raised in the San Fernando Valley, Karen earned her Bachelor's degree at UCLA and her Master's at SC. She currently focuses her energies on her family's publishing enterprise, The Malibu Times where she functions as co-publisher and Chief Marketing Officer. She is married to Arnold York and has three beautiful and intelligent grandchildren!