Baby & Me
"Baby and Me," provides a warm, loving and supportive environment for babies, toddlers and parents to explore, learn and grow.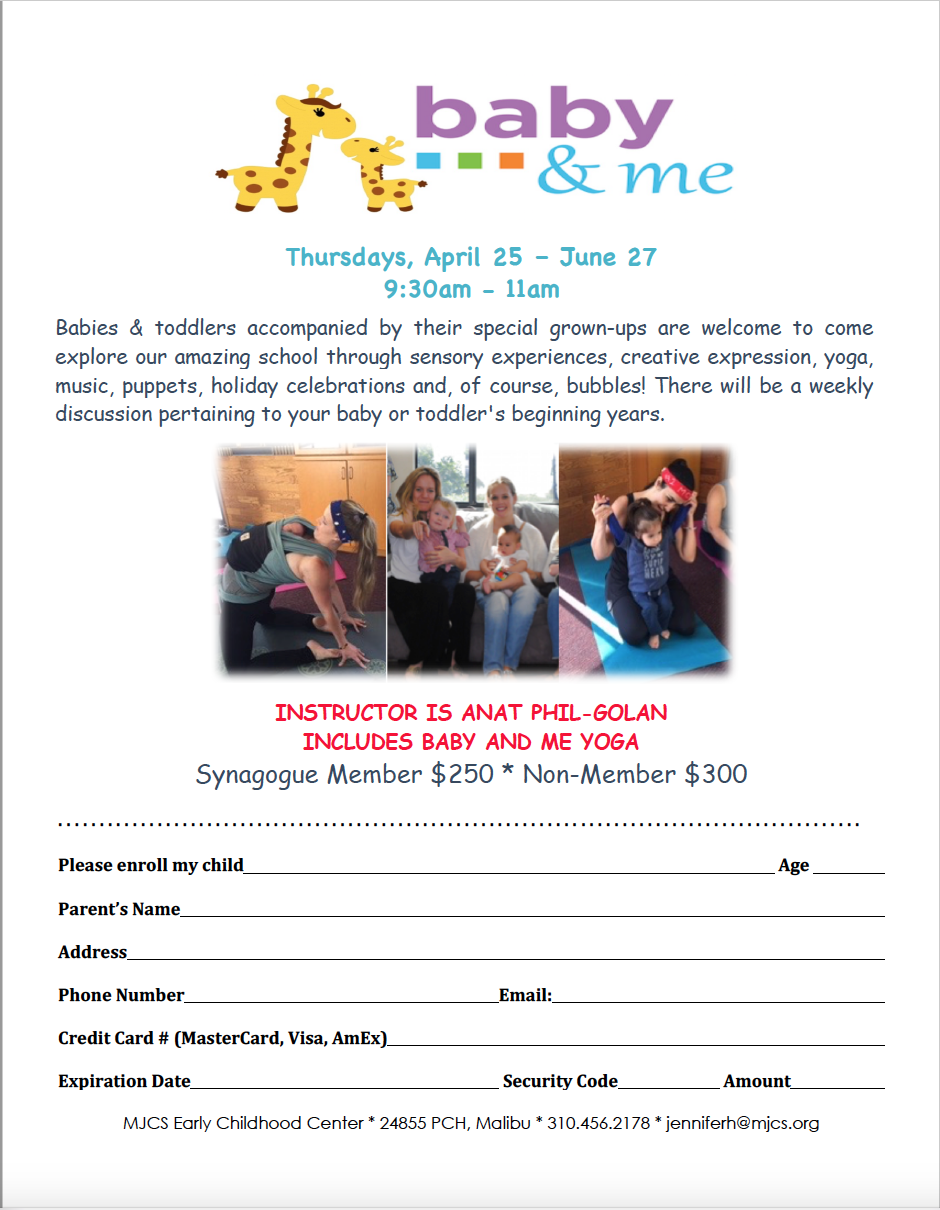 Our class incorporates music,  sensory play, holiday celebrations, and of course, bubbles! Babies and toddlers are welcome to play with blocks and paints, and play in our dramatic play area, as well as discovering the wonders of the outdoor yard.
Baby and Me Yoga includes a set of practices to enhance playful interaction and communication between parent and baby and to promote their healthy development and strengthen the parent and baby bond.
The class also features a weekly discussion pertaining to your baby or toddler's beginning years.
Classes meet on Thursdays from 9:30-11:00 a.m.
Contact
Malibu Jewish Center & Synagogue
24855 Pacific Coast Highway
Malibu, California 90265
(310) 456-2178
Call for a tour of our campus
(310) 456-2178