Rabbi Cantor Marcelo Gindlin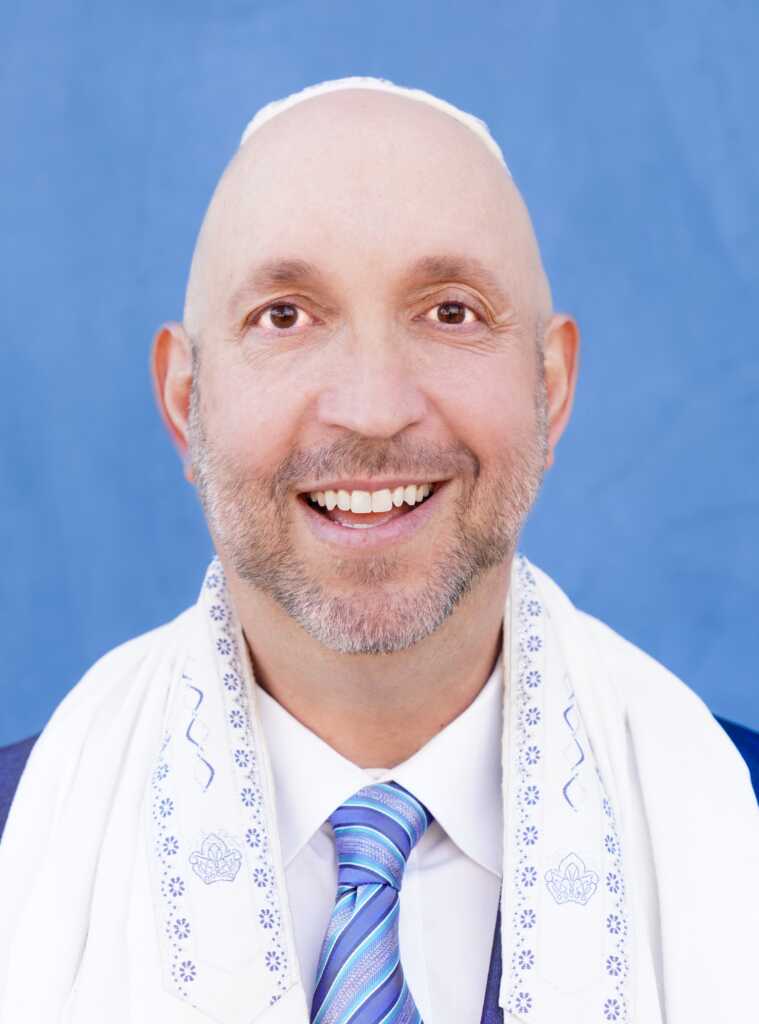 Follow Rabbi Cantor Marcelo on Social Media
Raised in Buenos Aires, Argentina, Rabbi Cantor Marcelo Gindlin has served as the full-time Cantor at the Malibu Jewish Center & Synagogue since 2000, and as the Rabbi Cantor since 2022. He is a member of the Reconstructionist Rabbinical Association and a member of the Cantor's Assembly of America and has recently been appointed to serve on their Executive Board. He was ordained as a rabbi at the Academy of Jewish Religion of Los Angeles and as a Hazzan and Ba'al Tefillah from the Seminario Rabínico Latinoamericano (Buenos Aires).
Rabbi Cantor Marcelo has three degrees in music therapy and has extensive experience as a teacher, composer, choir director, and performer. He has published several scholarly papers in the field of music therapy and has presented at international conferences and seminars.
Rabbi Cantor Marcelo is a natural-born performer. Born into a musical family, his father, Moises, was a professional opera singer, and his sister, Mariana, is also a Cantor and a Rabbi. The Rabbi Cantor's radiant personality and warmth light up the stage, as well as the pulpit. Audiences worldwide have delighted in watching him sing and dance at cantorial conferences, synagogues, and performance halls. Some of the prominent stages where he has been invited to perform include the Ford Amphitheater in Los Angeles with the Jewish Symphony, the "Palau de la musica" in Barcelona, "Teatro Goya" in Madrid, and the Krakow Symphony Hall in Poland.  Rabbi Cantor Marcelo was asked to sing in honor of Israeli Vice Prime Minister Moshe Ya'alon in 2010, and in 1986 with the Israeli superstar Ofra Haza (Z"L) in Teatro Gran Rex, Buenos Aires, Argentina.
In addition to his live performances, Rabbi Cantor Marcelo's voice can be heard in numerous recordings.  He is featured in the last 4 CD's of "The Spirit Series" produced by the Cantors Assembly and the United Synagogue of Conservative Judaism. The Rabbi Cantor's "Tot Shabbat with Cantor Marcelo" CD has been distributed worldwide, winning rave reviews from Jewish communities around the world. A second CD, "Shabbat and Holidays with Cantor Marcelo and Friends," contains Rabbi Cantor Gindlin's song, Candle Blessing.  Rabbi Cantor Marcelo's 2008 recording of the song Hine Ma Tov with actor Adam Sandler appears in the CD "The Jewish Songbook," along with songs by Barbra Streisand, Neil Sedaka, Marvin Hamlish, and other notable singers.
Rabbi Cantor Marcelo is also an accomplished composer and author. His original compositions "Candle Blessing" and "Veshamru" have been published in multiple anthologies.  Rabbi Cantor Gindlin's children's books, "The Chanu Cat" and "Alfie's Bark Mitzvah" were published in collaboration with author Shari Cohen.
During his tenure at The Malibu Jewish Center & Synagogue, Rabbi Cantor Marcelo has utilized his extensive background in Music Therapy and has been instrumental in the creation of the Hand in Hand program – an inclusion program that connects people of all abilities in a socially integrated program.   For the past 11 years, Rabbi Cantor Marcelo has shared his passion with participants with disabilities and their families.  This program has received notoriety and is the recipient of multiple grants and commendations.
Rabbi Cantor Marcelo is the recipient of many awards, including the 2013 Malibu Music Festival's Music Educator of the Year Award and the 2012 Malibu Times' Citizen of the Year Award.
Rabbi Cantor Marcelo is fluent in Spanish, English, Hebrew, and Yiddish and sings in these, as well as other languages. He resides in Malibu and draws inspiration from the beauty around him.